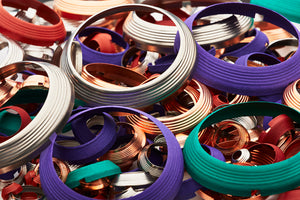 Celebrating 20 years Proven Performance in the World's Toughest Environments. Flaretite Seals Provide the Ultimate Solution for Eliminating Leaks!
- Great for NEW, Used and Damaged Fittings.
- Compatible with All Common Fluids and Gases.
- Available in 316 SS, 304 SS, Copper and Aluminum.
SLASH the cost of Servicing, Downtime and Contamination.
Testimonials
We never install a system without using Flaretite Seals on every JIC fitting. Leaks are not an option for us!

John Paul, Seattle Hard Pipe
Great to have on a service truck. These seals are great when you have no room to cut off and reflare a fitting. They will provide a good tight seal.

Mike
I liked the idea of this product. Easy to use, adds confidence to a well sealed connection

Capt. DH
Worked great. First time I used these they worked great, and were simple to install.

Steve
Love this product. Love these, I use these in every single mini split I install. No more leaks.

Justin D
-Used on new install. I used these on a mini split heat pump install as insurance against leaks at the flare fittings.

John
Good product. Good usage for sealing possible future leaks

Lone Eagle
Visit Us At These Upcoming Trade Shows